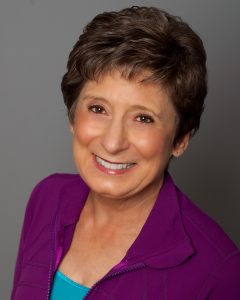 Tips To Make Standing Up From a Seated Position Easy
For many people, the simple act of getting up from a seated position to a standing position can be a challenge. The ordinary activities of standing and sitting are so basic that we take them for granted…until the day when we have to push, and push, and push again before achieving "liftoff".  Difficulty in standing up from a chair can be due to a combination of reasons:
weakness of the legs
stiffness in the back
poor balance
fear of falling
lack of flexibility in the ankles
lack of range of motion in the knees
tightness of the hamstring muscles on the back of the thighs
improper technique
Here are some easy tips to practice to help you rise up from a seated position.
Slide your bottom all the way to the front edge of your chair.
Now that you're at the edge of the chair, sit up straight.
With your knees bent, pull your feet back under the front edge of your chair underneath you.
Place your feet flat on the floor, shoulder width apart.
If you have armrests on your chair, place your hands near the front of the armrests. If you don't have armrests, place your hands beside your thighs at the front edge of your chair or on the tops of your thighs.
Lean forward from the hips, keeping the back straight. This step is very important! If you lean forward far enough, gravity can actually help you stand up! Your head should move forward during this step.
As you are leaning forward, press your heels into the floor as you push yourself up with your legs and with your arms.
Straighten your legs. Lift your head up to straighten your hips. Now you've done it! You've achieved liftoff!
Another easy tip to help you stand up from a seated position is to consider the type of chair you sit in. Switching from a soft squishy chair to a strong, firm, armchair will give you more support as you stand up.
Use the same technique outlined above when getting out of or into a car. Again, the step that most people have trouble with is leaning far enough forward. By bringing your feet back underneath your body and leaning forward, the body's center of gravity shifts toward the front of the feet.  This allows gravity to help you rise up from a seated position.
A good way to help increase leg strength is to practice standing up and sitting down as an exercise 5 times at every meal. It's also very important to do exercises for back, leg and ankle flexibility.  
Related Blogs:
Sit to Stand Training to Help Achieve Lift Off
Sink Exercises for Leg Strengthening and Balance
Recommended DVDs: