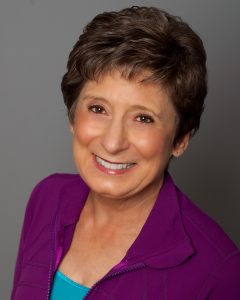 Functional Balance Testing
Reduce Fall Risk with this Easy Assessment Tool
By Mary Ann Wilson, RN
Functional balance assessments  tell us if we're at risk for a fall. They also give clues about what skills we can practice on our own to improve balance. This is relevant because falls are dangerous and costly.  On an average year, 300,000 older adults end up with a fractured hip because of a fall. For many of them the injury sets in motion a downward spiral that leads to loss of independence or even life. Hence, it's well worth our time to improve functional balance and to do what we can to avoid falls.
We use 8 functional assessments in the Sit and Be Fit Balance Enrichment Training (BET) course to help participants become aware of their fall risk.  All 8 assessments are taken from either the Senior Fitness Tests developed by Dr. Jessie Jones and Dr. Roberta Rikli or the Fullerton Advanced Balance (FAB) Scale developed by Debra Rose, PhD.
In this blog post we'll take a look at an assessment that involves reaching forward with one hand to retrieve an object. The results will give you an indication of whether or not you can keep your "center of gravity over your base of support". In other words, it will tell you if you can keep your balance when there is a forward directional shift in your upper body.
Reaching Forward to Retrieve an Object
Equipment: Pencil, 12 inch ruler
Set up: Stand with your feet hip width apart and lift your arm forward, to shoulder level. Using a ruler to measure, have the person who is testing you hold a pencil 12 inches in front of  your fingertips  Bending forward from your hips, try to retrieve the pencil and return to the starting position without moving your feet.
Results: If you aren't able to retrieve the pencil without moving your feet then you know you should be practicing this skill on a regular basis until you can execute it with ease. Find things around the house to reach for. Begin practicing at distances that you feel comfortable with and work up from there. Be sure to keep your back straight and bend from the hip joints.
Another way to improve performance of this skill is to strengthen your toes with toe gripping exercises. An easy way to challenge the muscles of the feet and toes is to practice the Forward Tree-Sway Exercise (below).  Practice twice a day while you are brushing your teeth in the morning and at night.
Forward Tree-Sway Exercise
You may remember Barbara Walters asking people she interviewed, "If you were a tree, what kind would you be?" Think about your answer. Now pretend you are that tree. Imagine the wind is blowing you from behind. Gently sway forward keeping your body upright in one solid unit like a tree trunk. Grip with your toes to keep yourself firmly planted. Lean as far forward as you can without moving your feet. Then shift back to center and repeat several times. This toe strengthening exercise will help improve your balance so you can be steadier on your feet!
Related Blogs:
Recommended DVDs: