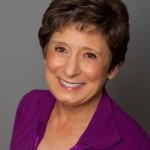 A Jump Strt for Your Day
By Mary Ann Wilson, RN
If your first perception of the day, after that wake-up call, is that you need a mechanic to "jump-start your body" instead of your car, it's time to look for a new approach to the morning. Rather than reaching for a stimulant like coffee – treat your body at least as good as you treat your car.
GIVE YOUR BODY TIME TO WARM UP BEFORE YOU DASH OUT OF BED.
You can start with a total body stretch from head to toe (reach up with both arms and stretch down with both feet), then stretch the lower back. Bring right knee to chest – release…bring left knee to chest – release. Then bring both knees to chest.
When you wake up, many of your bodily functions have just started to accelerate:
• Your heart rate is slow
• Your body temperature is low
• And your muscles are stiff.
Now, roll to your side for your first push-up of the day. Place fists just under shoulder – use tricep muscles to push up to a sitting position – with feet dangling over side of bed.
Sit up and think about the same movements you go through to start your car.
ARM – Pull car door open (reach and pull). Fully extend one arm forward (palm down) at shoulder height, then pull back as though opening a door. (Repeat 2 – 3 times with each arm)
IGNITION – (Turn wrists) Fully extend both arms forward and pretend you have two sets of car keys in hands. Turn both hands at same time, with same movement you would use to start a car. (Repeat 2 – 3 times) Begin with fists turned down toward floor – thumbs facing each other. Then turn hands up – so that fists are facing ceiling (palm side up).
HEAD – Place both hands on right side of bed beside hips. Turn head and look over right shoulder, then turn head and look over left shoulder. Repeat exercise with hands on left side of bed.
PUSH GAS PEDAL – Flex ankle and extend leg forward and stretch calf muscle.
LET THE CAR IDLE – TAP TOES TO STRENGTHEN SHIN MUSCLES.
TAKE A MINUTE TO DO THESE FEW EXERCISES AND GET A JUMP-START ON YOUR DAY!
RELATED BLOGS:
RECOMMENDED DVDs: