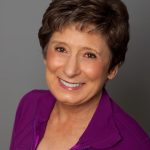 Post-polio is not a flare-up of the polio virus. The symptoms are thought to be related to overusing the surviving nerve cells that have been doing double-duty. Post-polio syndrome can be characterized by a variety of symptoms including: generalized joint and muscle pain, severe fatigue following moderate activity, muscle weakness and loss of muscle use.
The key word connected with Post-polio is "overuse." Post-polio survivors should never overdo their activities. Research indicates that exercising three times a week is best, starting out slowly and using three to six repetitions. Using a set of muscles then taking a break using different muscles, then back to the first set is helpful. Since overuse of the shoulders is a common problem, a chair with an armrest helps so shoulders don't have to support the weight of your arms.
Post-polio survivors must use twice as much energy to activate muscle, so the muscle fatigues more easily. ALL exercises are an overload for the person managing post-polio. The muscles will never be totally normal but they can function as long as they are not fatigued.
Exercise guidelines for post-polio syndrome
1. Check with a post-polio specialist for analysis of muscle strength and exact guidelines specific to the results of your test.
2. Only muscles that test Grade 4 or 5 muscles should be considered for exercise.
3. Five repetitions of any given exercise at 50%-70% of capacity.
4. Ask a post-polio about lifestyle adjustment considerations.
5. Avoid anything that causes pain or fatigue that lasts 10 minutes or longer.
6. Find the delicate balance between atrophy from disuse, and destroying muscle units from overuse.
7. Simplify and make everyday tasks easier.
8. Upper extremity overuse problems are common in polio survivors. Save your shoulders by reducing reaching movements, supporting your arms when possible and bringing work up to you, keeping it close to your body.
9. Take pressure off shoulders by bending your elbows and bringing your arm and hand closer to body.
10. As with other chronic condition, it's important for anyone managing post-polio to grieve the loss of the things that can no longer be done and focus on the quality of life still experienced.
11. Know your limits. There is no way to "push" through post-polio. The "no pain, no gain" philosophy does not apply to this condition.
12. Manage your time and energy to accommodate limitations.
For more information, contact:
International Polio Network at 314-534-0475 or www.post-polio.org
Recommended DVDs: