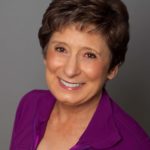 Alzheimer's and Exercise
By Mary Ann Wilson, RN
According to a USA TODAY report by Kathleen Fackelmann, a recent study published in the Annals of Internal Medicine sites that, "Older men and women who exercised even modestly three times a week or more reduced their risk of developing dementia, including Alzheimer's. Seniors who did as little as 15 minutes a day of modest exercise three days a week reduced their risk of developing dementia by about 30%." The study suggests that a short, brisk walk every day might ward off the disease.
Best Types of exercise for those managing Alzheimer's
Alzheimer's disease is a chronic degenerative disorder. It is the most common cause of dementia among older people. According to the Mayo Clinic, "Moderate exercise helps many people with Alzheimer's disease feel better – both physically and emotionally. As little as 20 minutes of walking three times a week can boost mood, decrease risk of falls, reduce wandering and delay nursing home placement in people with Alzheimer's."
Because of the shortened attention span that many people with Alzheimer's exhibit, 30-40 minutes of exercise at one time may be excessive. Exercise should consist of short exercise segments. A 10 minute mini-workout, repeated 2 or 3 times a day are appropriate exercise durations.
Related Blogs:
Eye Exercises for Fall Prevention
Gait and Posture Tips for Walking
Mary Ann's Quick Energizer Workout
Additional Resources
Alzheimer's Foundation of America at www.alzfdn.org
National Alzheimer's Association at www.alz.org
Recommended workouts: