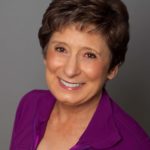 Recharge Your Batteries When You're On the Road
By Mary Ann Wilson, RN
Standing in long lines in terminals, or sitting in the same position for hours on planes, trains, buses or in cars, can cause FATIGUE and a FEELING of MALAISE. The best antidote to the confinement experienced on long trips is to put some life back into your legs with a combination of stretches and exercises that you can perform almost anywhere. Here are Sit and Be Fit's tips for travelers.
Stand behind a chair or use a wall for balance.
• Start by lifting the heels (one at a time) slowly at first – then faster
• Lift toes (one at a time) in the same way – slow then fast
• Come up on your toes (both feet at the same time) then press heels down and lift toes up (alternately right & left)
This not only strengthens the calf and shin muscles but will also help you regain your sense of balance.
HIP FLEXOR STRETCH
Reach back with toe – tuck seat under – feel stretch along abdominal wall and into front of hip. Repeat on other side.
CALF STRETCH WITH FOOT ON BACK OF CHAIR
Place bottoms of toes (of one foot) against the back leg of a chair. Keeping your back straight, lean in toward chair, only far enough until you feel slight tension (but no pain) in the calf muscle (located in the back of the lower leg). Take a deep breath in and out – then release stretch. Repeat on other side.
SOLEUS STRETCH
Bending both knees, place right foot slightly behind left. Sink straight down toward floor. The main focus of this stretch should be felt just behind the right heel. Repeat stretch with left foot slightly behind right foot.
POINT AND FLEX INTO HAMSTRING STRETCH
Point toe and then flex ankle of right foot – 4 times. Then rest right heel on floor (with toes pulled up toward knee). Reach back with hips as though getting ready to sit down on a chair. Keep right leg straight and bend only from the hip – not the waist. Reach only far enough with your hips until you feel a mild stretch in hamstring group of muscles (in the back of upper right leg). Repeat stretch on other leg.
Don't forget to recharge your batteries after a day of traveling!
Related Blogs:
Exercises To Make You a Better Driver
Recommended DVDs: