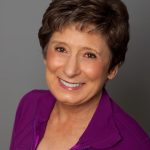 Guillain-Barre Syndrome (GBS) affects the peripheral nerves and impairs motor-unit recruitment. This results in a fewer number of successfully recruited muscle fibers, putting those recruited at a risk for overworking. It is important to avoid fatiguing the recovering muscles so a submaximal exercise program is best. A guide to intensity is that you should experience full recovery from exercise within 24 hours. A method to gauge your aerobic exertion level is to follow the Borg Rating of Perceived Exertion Scale of 0-10 where 0 represents no exercise and 10 represents maximal exertion. An individual with GBS should exercise at a level around 3-4 and take frequent rests at first, gradually reaching a continuous exercise state.
The strengthening component should begin with a submaximal resistance and a low number of repetitions a few times a week. Avoid intense eccentric (against gravity) exercises. Emphasize multi-joint exercises in movement patterns similar to normal function. For example, just doing a biceps curl is a single dimensional task while raising a weight from your right hip over to your left shoulder is a multiple dimensional functional task. When some tasks are practiced in part they don't always transfer into the whole so it is best to practice the whole activity.
Exercise recommendations for managing GBS:
1) Strengthening using light weights, few repetitions, 3 times/week & progress
2) Avoid intense eccentric (lowering exercise)
3) Should experience full recovery from soreness and/or fatigue in 24 hours
4) Include multi-joint patterns of exercise
The exact cause of GBS is unknown, but is often preceded by an infectious illness such as a respiratory infection or the stomach flu. It causes muscle weakness, loss of reflexes, and numbness and tingling in the arms, legs, face and other areas. The syndrome affects only 1 or 2 people per 100,000. There is no cure but treatments can ease symptoms and reduce the duration. Some people may experience lingering effects such as weakness, numbness or fatigue. In most cases this will not get in the way of the activities of daily life. Occasionally there are long-term weakness or balance problems.
Recovery usually takes 6 to 12 months but can take up to 3 years. An important consideration regarding recovery is to avoid overworking the muscles. You have overworked if you have not recovered from soreness and/or fatigue within 24 hours. Your neurologist or rehab specialist can determine if all the muscles are ready for an exercise program.