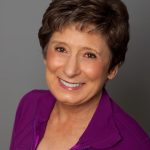 By Mary Ann Wilson, RN
Fibromyalgia is a debilitating condition characterized by widespread pain and the presence of tender points clustered around the neck, shoulder, chest, hip, knee, and elbow. The cause of this musculo-skeletal pain and fatigue disorder is still unknown.
In 1990, The American College of Rheumatology established fibromyalgia as a disease. The number of reported cases of fibromyalgia is on the rise, and 90% of sufferers are women.
Here are some easy tips on coping with the symptoms:
• Moist warm heat applied to sore muscles can ease stiffness.
• Take a load off your feet! Before you become too tired, rest and elevate your feet.
• Practice breathing deeply and become a belly breather rather than a chest breather.
• Avoid carrying anything heavy. Women: lighten your purses!
• Use a headset for your telephone, so you won't have to hold the receiver for long periods.
• Play relaxing music or an audio tape of nature sounds before you go to bed.
• Shorten your movements. Instead of reaching up to put away groceries in the cupboard, stand on a stool for a shorter movement.
Stretching and Fibromyalgia
When stretching, go to the point where you feel resistance. Hold the stretch for 15 seconds, then rest for 15 seconds. Build up to a full minute, alternating 15 seconds on and 15 seconds off.
Remember, medical studies conducted with several hundred fibromyalgia patients show that those who exercise managed their pain better than those who don't. Stretching exercises work best for anyone with fibromyalgia because over time, stretching will decrease pain.
Research shows that three 10-minute exercise sessions produce similar results to a full 30-minute regimen. Start out slowly with increments of 2 minutes and build up from there. Try to exercise two times per week and work up to five times.
Medical experts advise you to find an exercise you like and do it on a daily basis. Don't do too much too soon! Pacing is critical, even on days you feel good. Think of your ex¬ercise session as therapy, not as a luxury.
Related Blogs:
Standing Exercises for Fibromyalgia
Seated Exercises for Fibromyalgia
Recommended DVDs: