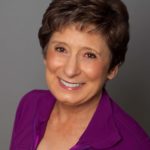 If you are feeling lonely and "down-in-the-dumps" don't just sit around doing nothing. Boost your mood and overcome isolation and loneliness by trying out some of these tips.
1) Call an old friend or family member
Think of someone you've lost touch with
over the years and get back in touch with
them. Maintain these healthy relationships
by taking time to talk or getting together
on a regular basis
2) Meet your neighbors
Remember back in the good old days when
you knew everyone on the block by name?  If
you don't already know your neighbors, make
an effort to meet them, maybe even bring
them a batch of cookies!
3) Volunteer
Find out where in your community you can
volunteer.  This is a perfect way to overcome
isolation and loneliness. You will be meeting new people
AND helping to make the world a better place.
4) Find something fun to be involved with
Most communities have clubs that bring
people together who share interests
or hobbies.  Join a fitness class, sewing group,
antique car club, or become involved with
a church activity group.
5) Seek out community resources
Call your local senior or community center to
see what kind of activities they offer. Take advantage
of programs they might be facilitating
such as health screenings, financial counseling
or home delivered meals.
6) Make regular visits to the library
Get the schedule for your local library
and commit to going once a week. This will
not only get you out of the house but it will help
open your world to new inspiring ideas and stories.
Most libraries also have a large selection
of books on CD as well as interesting
programs on DVD.
7) Join an exercise or walking group
Network with a formal or informal
group to start a regular exercise routine.
Don't let money deter you. There are
many ways to exercise for free  like
walking or watching Sit and Be Fit on TV!
Related Blogs:
Recommended DVDs: