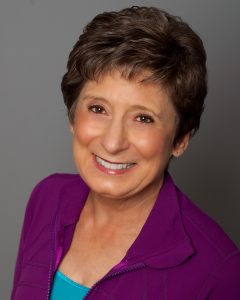 By Mary Ann Wilson, RN
Keeping your spine flexible and mobile is not only good for your body but it's actually improving your cognitive functioning. Dr. Roger Sperry, Nobel Prize Recipient for Brain Research, tells us that "90% of the stimulation and nutrition to the brain is generated by the movement of the spine." If you find yourself sitting for long periods of time remember to take your spine through a gentle range of motion throughout the day. This can be done very easily in a chair by gently rounding the back (imagine you are hugging a tree) and slightly arching the back, gently rotating in both directions and laterally flexing the spine as demonstrated in the exercise below.
Gravity works against us oftentimes and we give into a compressed posture. To counteract this tendency, as many times as you can remember throughout the day, lengthen your spine by imagining a string pulling upward from the base of the spine, through the neck, and lifting through the crown of the head.
Another important tip that will help keep your spine mobile is to practice proper breathing techniques. Shallow breathing robs the spine of the massage-like stimulation that helps keep it healthy. So, when you're watching television or sitting at the computer, activate your spine and stimulate your mind through subtle movements and deep breathing. Be creative and most importantly be consistent! Here is one great exercise for your spine that can be incorporated into any lifestyle.
Lateral Flexion Exercise for the Spine
Begin by sitting up tall and reaching one arm overhead. With the other hand gently and slowly pull the arm until you feel a comfortable stretch. Continue lengthening through the spine as you practice this exercise. Repeat on the other side.
Related Blogs:
Strengthen Abdominal Muscles Without Crunching
_______________________________________________________________________________________________
Below are Google generated ads. Sit and Be Fit does not necessarily endorse products or services being advertised.
[wp_ad_camp_1]
Recommended DVDs: