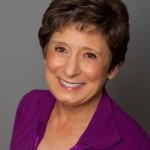 Back Exercises on the Floor
By Mary Ann Wilson, RN
While 80 to 90 percent of the total population will be affected by back problems at some time during adulthood, many of these back injuries could be avoided by an awareness of good body mechanics and some preventive exercises.
I'd like to share with you some of my favorite exercises that I use to keep my back flexible. Begin by lying on your back, preferably on a firm surface such as the floor.
1. KNEES TO CHEST
Bring both knees to chest, by crossing ankles and pulling knees apart and toward the shoulders.
2. ROCK
Hold under knees and rock side to side. Then rock from tailbone to small of back.
3. HAMSTRING
Flex right ankle and slowly extend leg toward ceiling until you feel a comfortable stretch up the back of the upper thigh. There should be no pain.
4. BUTTOCKS/HIP STRETCH
Cross right ankle over left knee and then lift left leg off floor and toward the body until you feel a comfortable stretch in the hip, buttocks and lower back.
5. BACK EXTENSOR STRENGTHENER
This stabilizes the spine. Roll over to your stomach. Place head face down on left arm. Reach forward with right hand and reach down with left toe. Then reverse the exercise.
6. CAT STRETCH
Now, get up on your hands and knees. Round your spine and drop head between arms, pull up on abdominals and stretch back like a cat. Then put a slow and controlled arch in the back.
7. DOG TAIL WAG
Still on your hands and knees, flatten your back. Shift all weight to right side – then to left side. Keep the knees together. If you have bad knees, avoid shifting weight on knees. Instead, place the weight on shin bones (lower leg).
8. BACK STRETCH
Open knees and sit back on heel, reach as far forward with your arms as possible.
Be sure to check out these exercises with you doctor, especially if you have an existing back problem. Remember,
you are your back's best friend!
Related Blogs:
Seated Row With Band To Strengthen Upper Back
Recommended DVDs: